Somalia: Al-Shabaab requires a constant flow of finances to fund its operations.

0
Saturday November 09, 2019 - 06:08:15 in
Latest News
by Super Admin
Al-Shabaab is more than just a terrorist group. In 2011, its annual revenue was in the region of $70–100 million per year. In 2018, the President of the Somali Chamber of Commerce and Industry (SCCI) confirmed that Al-Shabaab collected an estimated $20 million dollars from South Somalia alone.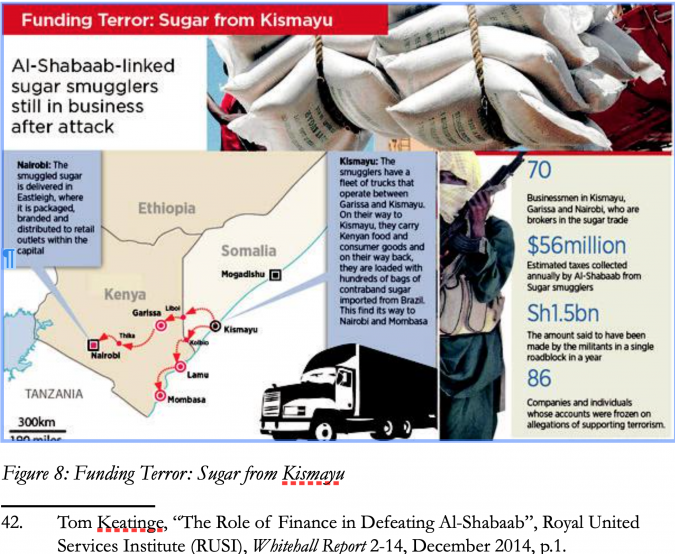 Figure 8: Funding Terror: Sugar from Kismayo
42: Tom Keatinge, "The Role of Finance in Defeating Al-Shabaab", Royal United Services Institute (RUSI), Whitehall Report 2-14, December 2014, p.1.
In 2019, it is projected that the group's income will increase to about $73 million dollars.
43 This is as a result of two factors. The group has tightened its dreaded and brutal taxation regime in the capital (Mogadishu) and other regions under its control in Somalia. The coming to power of President Abdullahi Mohamed (Farmajo) in February 2018 has also seen Al-Shabaab expand its overall revenue to an all-time high. As of mid-2019, its revenue was estimated to stand at over $300 million dollars per year!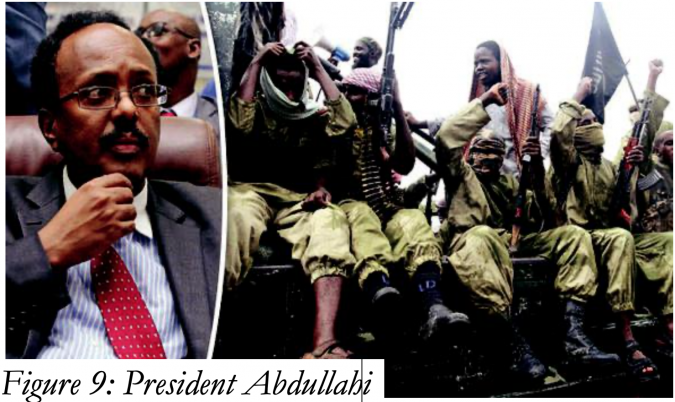 A resurgent Al-Shabaab requires a constant flow of finances to fund its operations. The group has established and oiled an intricate and elaborate revenue collection system that manifestly dwarfs that Figure 9: President Abdullahi Mohamed Farmajo of the Federal Government of Somalia in its reach, effectiveness and ruthlessness.
The militant group needs millions of dollars every year to fund its programmes of radicalizing, recruiting and training fighters as well as paying and feeding them. It needs to fund its ambitious intelligence wing, Amniyat, in its gathering of intelligence from institutions of the Federal Government, Federal States, AMISOM, Somalia's neighbors, foreign governments and international agencies. It also need to procure state of the art weapons, ammunition, explosives, vehicles and other warfare materials. Finally, it has to pay for its elaborate publicity and propaganda network and platforms.
43."In Somalia, Businesses Face 'Taxation' by Militants," VOA, December 3, 2018, accessed September 9, 2019.
44. International Policy Group interview with Somali Government officials, August 2019.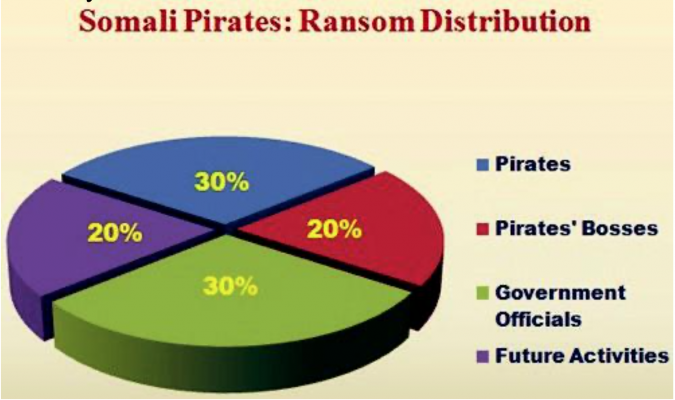 The group draws its finances from diverse revenue streams, including taxes, contrabands and involvement in nine revenue streams. These include illegal trade in Charcoal; smuggled sugar; illegal trade in arms; diverting and taxing humanitarian assistance by international agencies; and other minor sources of funds including piracy, smuggled ivory; ransoms from kidnappings, donations mostly from the diaspora community, and self-financing from members especially among their leadership and the presence of AMISOM forces, charcoal remains an important source of Al-Shabaab revenue. However, the Actual records on the amount of revenue the Al-Shabaab earns from illegal charcoal trade is not available but going with the estimate, the militant group collects significant amounts to sustain their insurgency operations in Southern Somalia.
45. Aggrey Mutambo, " Charcoal claims hurt bid to list Shabaab as terror group," Business Daily, August 29, 2019, retrieved September 14, 2019.
46."Somalia connection in sugar smuggling syndicate revealed," Daily Nation, July 1, 2018, retrieved on September 14, 2019.
47. Kenya's Akasha brothers confessed in a US court that they bought guns and grenades from Somalia and had close links with Al-Shabaab Kamau Muthoni, "Akasha family traded guns with Al-Shabaab," The Standard, July 27, 2019, retrieved on September 13, 2019; see also "A report from the UN
Somalia and Eritrea Monitoring Group," United Nations, December 18, 2018, accessed on September 13, 2019.
48.Alex Ward, "Pirates and terrorists are working together now in Somalia," Vox, July 13, 2017; retrieved September 8, 2019.
49. "Wildlife and drug trafficking, terrorism, and human security," Brookings Institute, November 8, 2018, retrieved September 14, 2019.
50. "Al-Shabaab Financial Assessment," Center on Sanctions & Illicit Finance: Terror Finance Briefing Book, June 2017, accessed September 14, 2019.
No Comments yet...
Leave a comment